Viljandi Folk Music Festival Started Today
The four-day folk music festival started in Viljandi town, Estonia. Several new learning and experience sharing formats are introduced in the extra program of the Viljandi Folk Music Festival this year.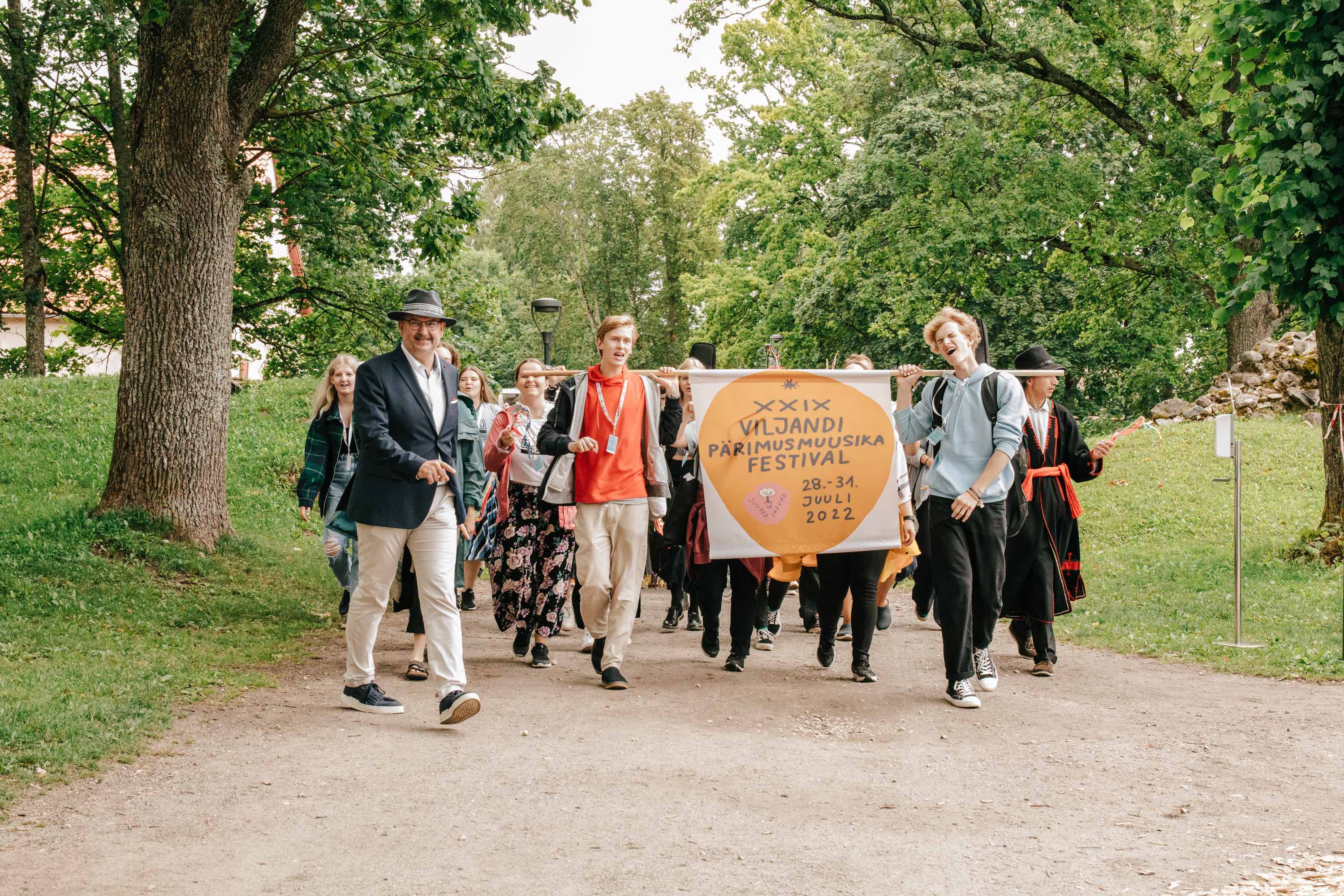 In addition, there are activities for sports enthusiasts, nature lovers, and storytellers. The morning dance class where you can dance to live folk music on the beach of Lake Viljandi that received a warm welcome last year takes place as well. Sportier festival visitors can compete in petanque, running, and rowing.
At night, it is possible to participate in sunset, spring, or midnight tours. On Thursday, the opening day of the festival, Radio Night University records a lecture—Juhan Uppin, Estonia's first folk musician and researcher with a doctorate degree, the 2018 Folk Musician of the Republic, talks about being a musician.
The beloved old formats have not disappeared anywhere, too. Women's singing groups at the Bonifacius Guild and men's singing groups at the Mulks wine bar will help wake up to the mornings of the festival days. For kids, there are activities in baby singing classes and playrooms. There is a playground, a handicraft yard, and the Green Stage in the valley of St. John's Church—a starting point for those in the beginning of their musician career. The festival day, filled with concerts and activities of the extra program, ends with an afterparty both on Friday and Saturday—there is a party at Kuusemäe with DJ-s Triin Niinemets, Karoliina Kreintaal, Lauri Täht, L.Eazy, Aimar Ventsel, and Harl:Etno.
The Viljandi Folk Music Festival collected handmade yarn balls from people. More than 1,500 yarn balls were sent to the yarn ball collection campaign, which were used to decorate the festival area. Environmental friendliness and recycling are very important in the organisation of the Viljandi Folk Music Festival. As in previous years, the festival uses lendable dishes and sorts rubbish, while the children's area will be powered by solar panels, where you can also charge mobile phones with solar energy.
The XXIX Viljandi Folk Music Festival, which will take place on July 28-31, will feature 18 foreign and more than 40 Estonian musicians or bands. The theme of the festival is "Roots and Treetops", and alongside a very varied line-up of foreign performers and well-known Estonian musicians, you will enjoy numerous fresh and new collaborations, including some that have been put together especially for the festival. For the first time, there will be a separate programme of author's songs, and these concerts will take place on Friday and Saturday in St Paul's Church.
This year, passes and day passes will be available for purchase. Individual tickets will not be sold for individual concerts, except for the author's song programme in St Paul's Church. The main area of the festival in the castle hills is accessible with a festival pass (including a day pass), while the surrounding perimeter area with the food street, the green stage, and the Vabaduse Square stage is accessible with a discounted base ticket.