Viljandi Folk Music Festival is replaced by two days of folk music concerts
Due to the coronavirus restrictions, two days of Estonian traditional music concerts will substitute the Viljandi Folk Music Festival. All purchased festival passes will be valid at next year's festival or can be refunded.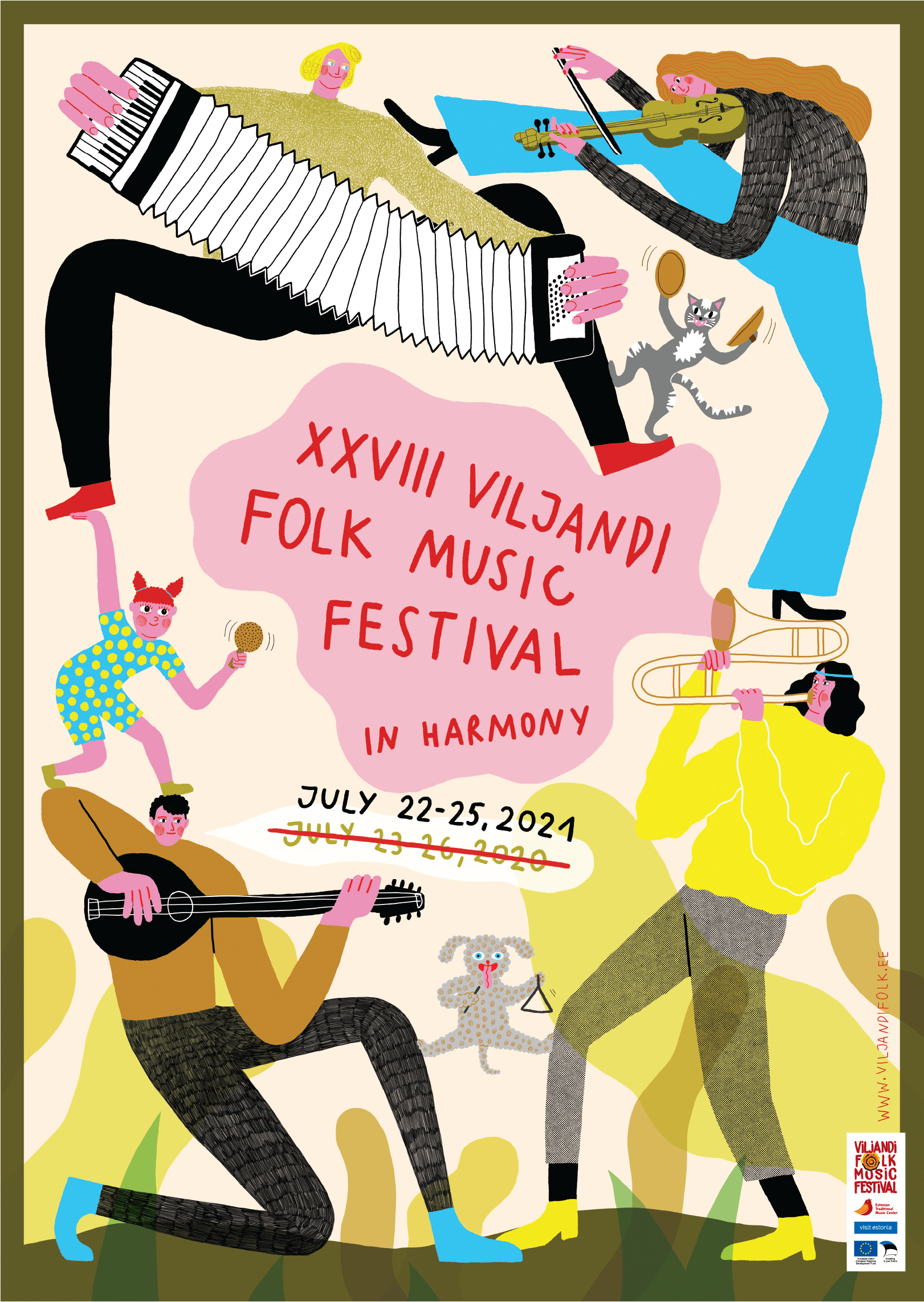 "In the light of the ongoing emergency situation, we've been trying hard to find a solution for this year's festival that would allow us to reduce the risks of spreading the virus and allow us to host the 3000 people who have already purchased a pass. Having analysed the situation in depth and consulted experts, we've reached a conclusion that this is not possible," explained the Head of Viljandi Folk Music Festival, Ando Kiviberg. "The festival is in its essence a jolly, bright and free-spirited celebration of musical traditions. Unfortunately, the current limitations won't allow us to host a festival in the way that we're used to. That's why we're organising two days of concerts but the XXVIII Viljandi Folk Music Festival will be held on July 22-25, 2021. It was a hard but necessary decision. Fighting the virus and putting people's health first are currently our priorities."
The first day of folk music concerts will take place on July 24th, 2020, in Viljandi, the same programme with the same artists repeated the next day, July 25th. "The artists of the concert day will be announced on June 15th, which is also when the ticket sales will start," says Tarmo Noormaa, head of festival programme. "What we can reveal already today is that the concert day´s programme will consist of Estonian folk artists." The participant´s limit of both concert days will be 1000 people, which is in line with current government restrictions in Estonia for open-air events as of July. The 2020 Viljandi Folk Music Festival passes will not be valid for the concert days.
The tickets bought for the 2020 festival can be used at the next year's festival or be refunded. The organisers kindly ask people to refrain from requesting a refund and using the passes at the next year's festival if possible. To use the pass next year, the pass owners don't have to do anything as the passes will be automatically valid in 2021. This is valid for all day passes, festival passes, youngster's passes, senior passes, supporter's passes and family card passes. In case the pass owner wishes to request a refund, a form needs to be filled in at the festival website www.viljandifolk.ee before August 31. Refunding will start on June 15.