The Four-Day Viljandi Folk Music Festival Brought Nearly 25,000 Visits
The Viljandi Folk Music festival that started last Thursday and ended late this Sunday night in Viljandi was a success, filling the castle hills with diverse music and friendly people, who reflected the theme of this year's festival, "Roots and Treetops".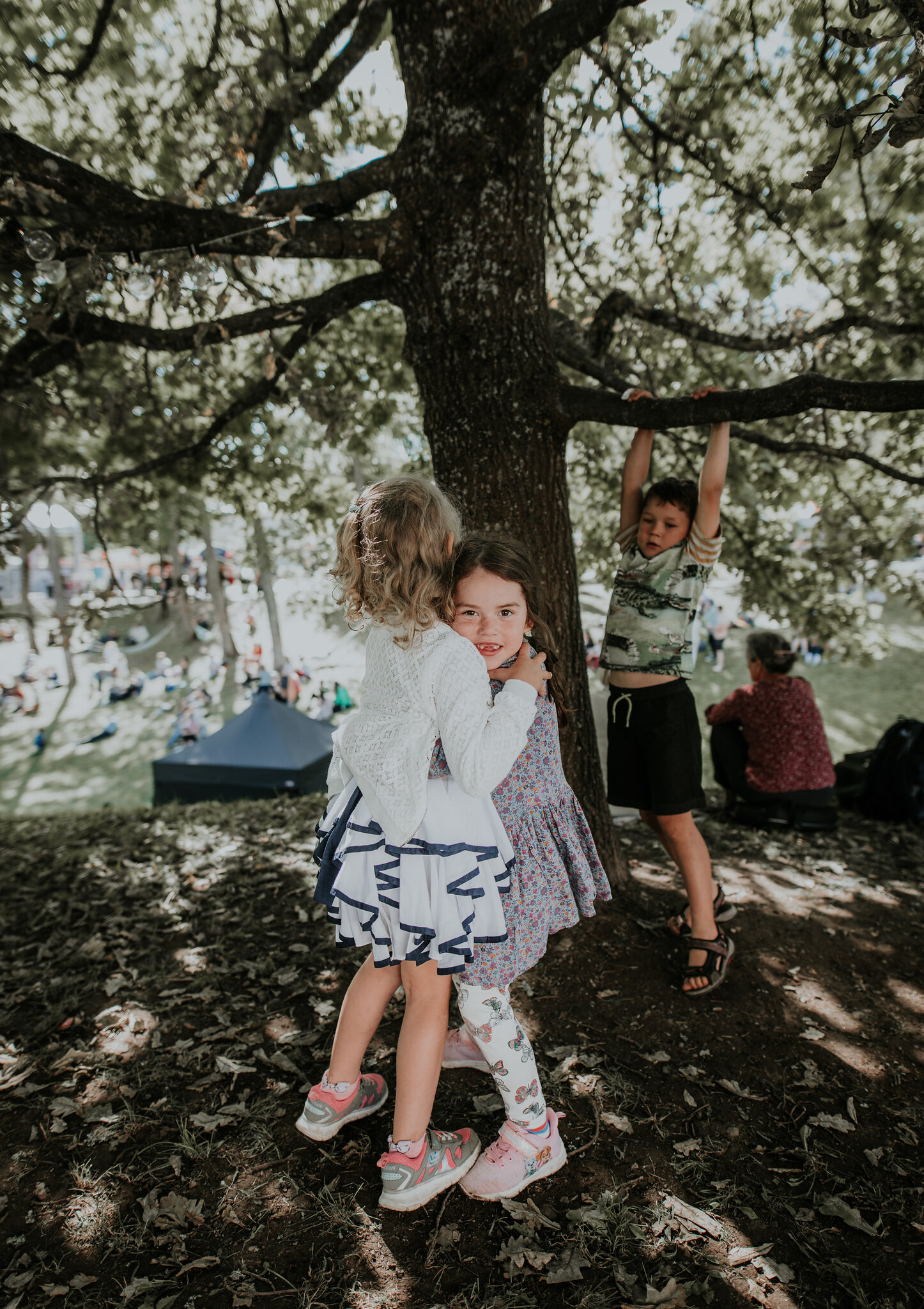 "The party dedicated to young people clearly proved how wonderfully healthy the future and health of Estonian traditional music is," noted the Head of Festival, Ando Kiviberg. "Besides, a new generation of very talented, energetic, and excellent musicians is growing up—tradition has always been around them as a natural phenomenon. The powerful and energetic influence of this new generation was very strongly felt at this year's festival, and we, as organizers, are very happy about it. It seemed that the audience enjoyed it, too."
Over the course of four days, the festival attracted nearly 25,000 visits. The most popular day of the festival was Saturday, with nearly 10,000 visits, followed by Friday with 7,000, Thursday with 5,000, and Sunday with 3,000 visits. Reflecting on this year's pass sale and the fun that expanded over the castle hills, it can be said that the good old folk time from the pre-restriction years are back.
80 concerts and 40 workshops were held at the XXIX Viljandi Folk Music Festival. 18 foreign and more than 40 Estonian musicians or bands stepped on the stage. According to the program director Tarmo Noormaa, the audience truly welcomed performers from faraway lands: Hempress Sativa from Jamaica, Yamma Ensemble from Israel, Samba Touré from Mali, Gangar from Norway, Ak Dan Gwang Chil from South Korea, Góbé from Hungary, and Breabach from Sweden. Among the Estonian performers, Zetod, Puuluup, and Mari Jürjens, who performed on the stage of author's songs built in honor of Jaak Johanson in St. Paul's Church, attracted the most audience.

The newly gathered emotions in Viljandi will be extended in August by two concerts organized by the Traditional Music Center. On August 18th, Lalala Napoli from Italy (with Dagö) will perform in the Pärimusmuusika Ait in Viljandi. On August 27th, one of the best in world music, DakhaBrakha from Ukraine, will perform in the Alexela concert hall in Tallinn.

At the festival, Ukraine was reflected from several angles. The concerts of the Ukrainian metal-folk band Geneza at the Freedom Square were sincerely moving, where Ruslan Trochynskyi, the singer of Svjata Vatra, made a surprise appearance. Shade nets were woven in the crafts area of the festival. Moreover, it was possible to buy T-shirts, knowing that the sales profits would go to support Ukraine. On Sunday, all Ukrainian war refugees living in Viljandimaa were invited to the festival free of charge—nearly 200 people used this opportunity.
Next, the 30th! Viljandi traditional music festival will take place in Viljandi Castle Hills from 27th to 30th July 2023.