Representing the design of XXXI Viljandi Folk Music Festival
Viljandi Folk Music Festival, which takes place for the 31st time in the upcoming summer in the castle hills of Viljandi, found the perfect design for this year's theme "Patterns and Traces" from more than 64 works from 50 artists.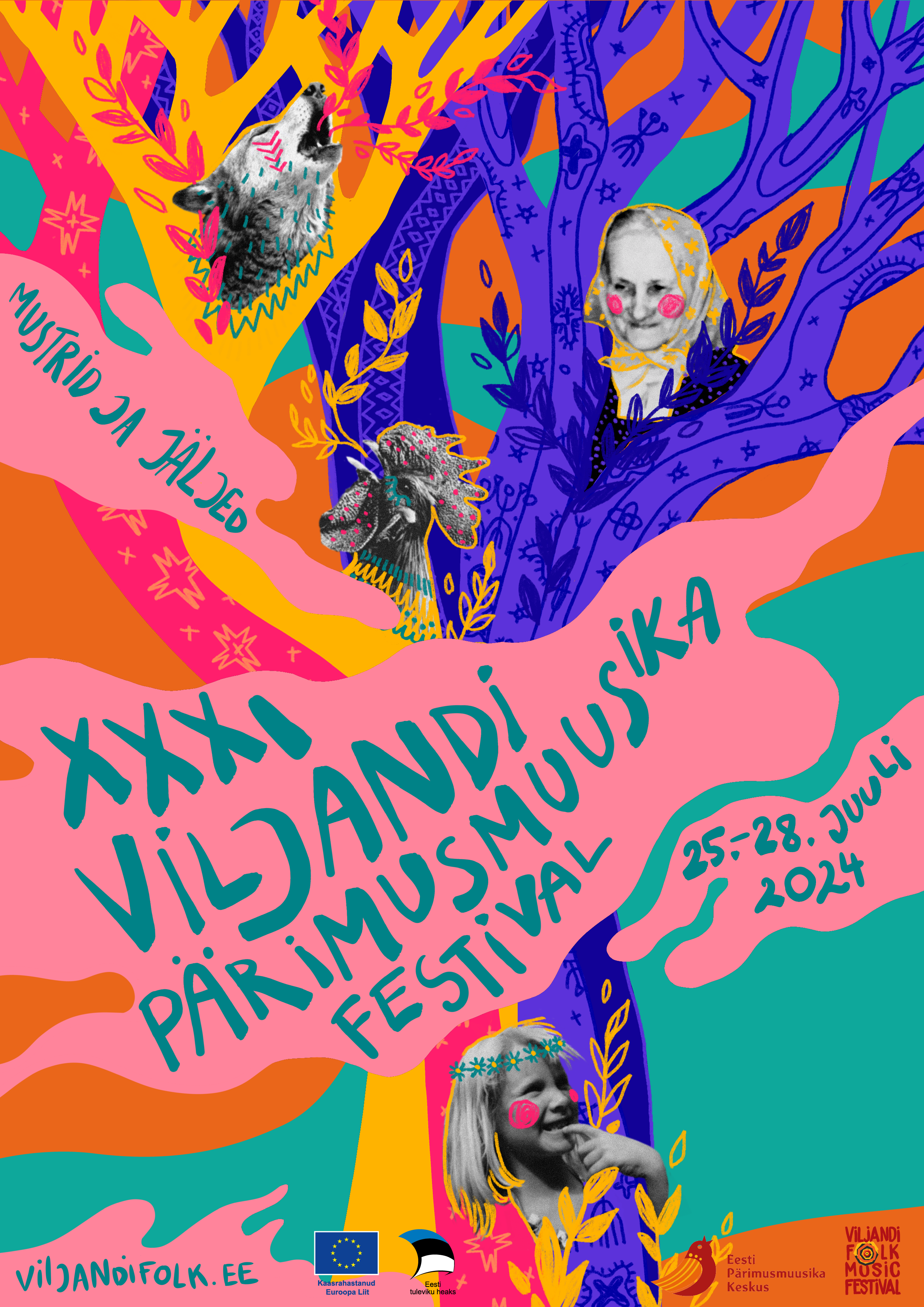 XXXI Viljandi Folk Music Festival (25th–28th July 2024) focuses on the distinctive patterns in traditional music that help to strengthen and identify the cultural particularities of different ethnic groups.

The design competition included participants from Austria and Belgium, in addition to Estonian designers. There were also entries from the artists who have created the festival design in previous years. The festival team gave the first prize for the theme" Patterns and Traces'' to Anna-Liisa Sääsk, a fourth year student of Pallas University of Applied Sciences. The second prize went to Helena Kurm and the third prize to Luisa Harjak.

XXXI Viljandi Folk musical festival pays tribute to the phenomena that have developed over hundreds of years, the cornerstones of the cultures of the world that leave unmistakable traces worth following. The head of the festival Ando Kiviberg says that the winning design is fresh, flowing and its visual expression keeps up with the times. "The image is very us. It's inspiring for the programme choices and vitalizing for the whole team," Kiviberg noted.

According to the festival designer Triin Amur, the winning entry is a real bomb of colour and joy – during times when the world needs it the most. "The bold technique and colours carry the atmosphere and the all-encompassing joy of the summer festivities. What fascinated me the most, was how multilayered the work is and the personal connection between the art and the artist," said Amur. The winner has a strong connection with Viljandi and the design includes the photo of her great-great-grandmother.

The folk music festival that takes place in Viljandi Castle Hills and city centre every July is the ultimate expression of the unique way of thinking that started spreading in the beginning of the 1990s. It values tradition, heritage and local identity and tries to adapt the spiritual values that people have developed over hundreds and thousands of years to the contemporary way of life. The aim of all of it is to keep our traditions alive, strengthen our national character and invigorate our musical mother tongue.


Pass sales for XXXI Viljandi Folk Music Festival will start on the 1st of December, at 10 am. By then the first artists of the lineup will be announced as well.