28th Viljandi Folk Music Festival offered a well known festival experience
After one year break in the event´s history, the 28th Viljandi Folk Music Festival offered again a full programme of concerts. Next festival, 29th in a row, is scheduled to take place July 28-31, 2022.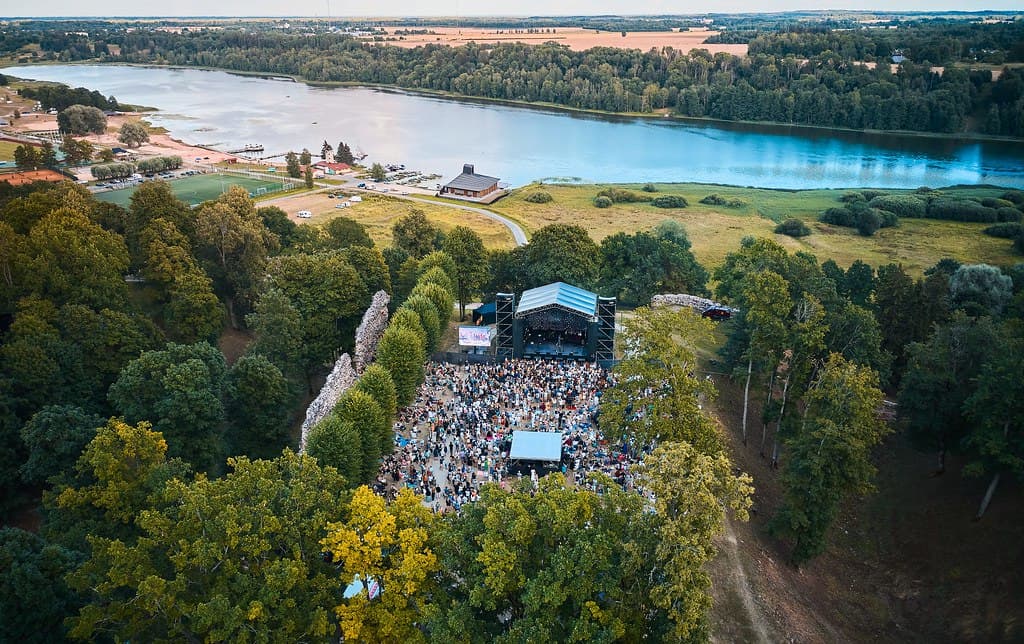 The main programme included 53 concerts, in addition to which concerts on Green stage, workshops and afterparties took place. Also the number of participating performing musicians was close to previous years´ festivals. Hence, the 28th Viljandi Folk Music Festival lived up to a full festival experience, as well known to long time visitors.
According to the head of ticket sales, Anu Rannu, the most popular concerts of the Viljandi Folk Music Festival were by Estonian artists Curly Strings, Trad.Attack!, Metsatöll and Riffarrica, Puuluup and Zetod. "The medium number of audience of four festival days was 3500, which peaked on Saturday night with a maximum number of 5000 people enjoying the music and ambiance on the festival perimeter," comments Rannu. According to concurrent regulations in Estonia for events organisation, 5000 people per event per day was also the maximum amount of audience allowed, without restricting access to the event only to audience with Covid certificate or negative test. Nevertheless, health safety measures were a keen concern for the festival organizers.
The festival could not have taken place without the aid of of approximately 150 volunteers in different fields of event organisation, from ticket sales to stage management, sustainability activities to building.
The official festival photos are uploaded on our Flickr account. Using them, please credit the name of the photographer (can be seen on every folder) and Viljandi Folk Music Festival.