Viljandi Folk Music Festival now offers comfortable camping
For the first time this year, the visitors of the Viljandi Folk Music Festival will be able to enjoy an overnight camping, arriving with just two hands in their pockets. If you would like to book a comfortable camping stay, please send your request by the 20th of July the latest.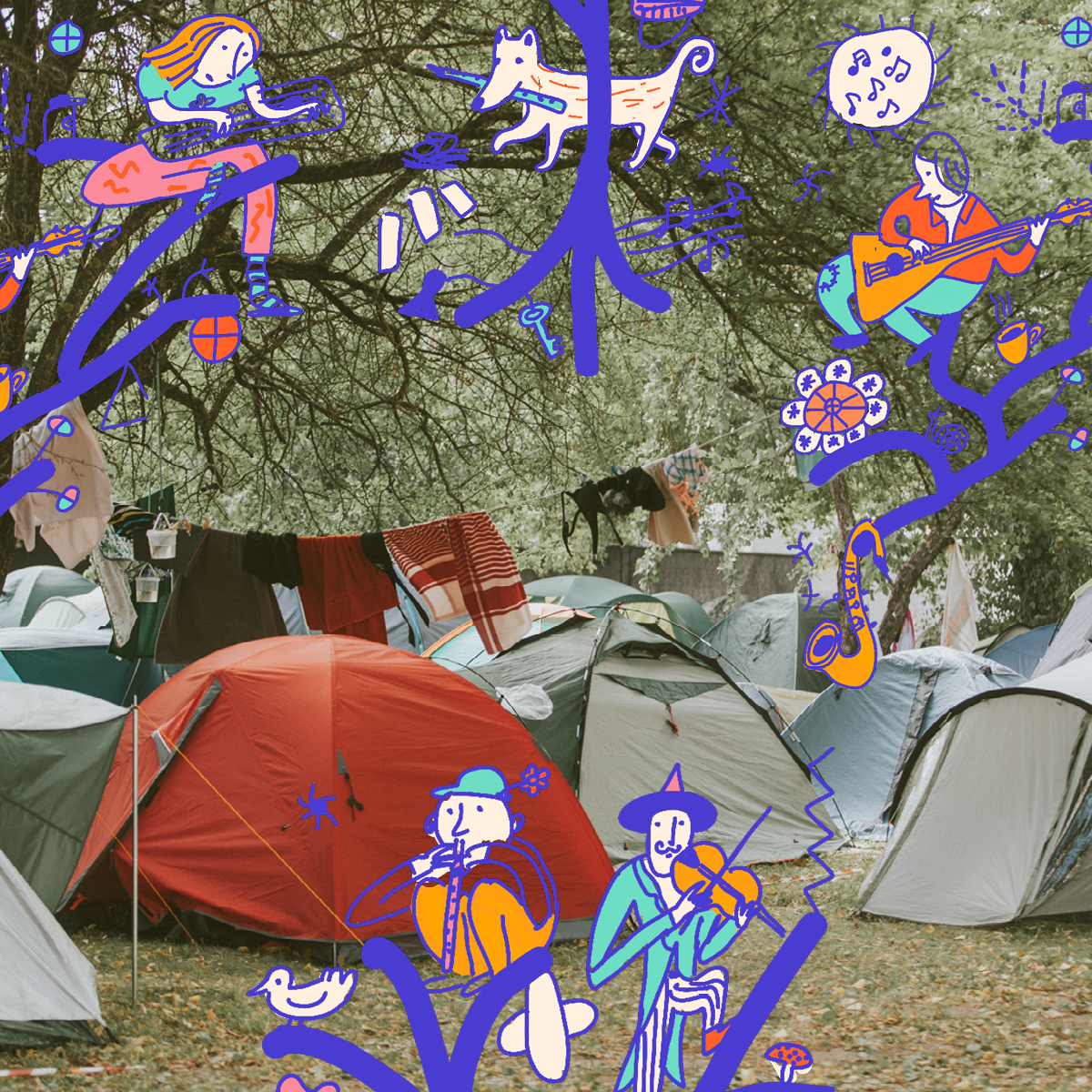 Comfortable camping means that a tent, complete with a mattress and a sleeping bag, will be waiting for you when you arrive at the festival, already set up in the camping site by St Paul's Church. All the camping equipment is new and must be returned to the organisers when you leave the festival. You do not need to pack the tent up yourself. A camping package costs €75 per tent, and a tent can accommodate two people—so if, for example, a camping package is used by two people staying from Thursday to Monday, one night for one person will cost just under €10.
"With such an offer, we are addressing the concerns of people who are late in booking their accommodation, who are excited to come to the festival but can't find the energy to manage all the organisational aspects of camping," noted Hannele Känd, the festival's head of accommodation. "We'll do the work for them. They'll simply have a romantic or a nostalgic camping experience in the next to St Paul's Church gleaming in a moonlit night."
Camping packages can be booked until the 20th of July by emailing telkla@folk.ee. Please state the day of your arrival and departure. The price of the package is €75, regardless of whether the tent is used by one or two people and how many nights they stay.
The camping site is located by St Paul's Church and, as before, overnight guests are welcome to bring their own tent and sleeping equipment. Such a place should also be booked in advance.
The camp will open at 12 o'clock noon on Thursday the 28th of July and close at 10 am on Monday the 1st of August. The camp will be open 24 hours a day, with lights out at 23:00.
In addition to the tents, the waldorftudula offers affordable accommodation to the visitors of the festival. It is a sleeping place in the classrooms of the Viljandi Waldorf School (Lutsu 3), where you need to bring your own sleeping bag. Mattresses are available in the school building. Prices start from 22 euros per person. Please contact tudula@viljandiwaldorf.ee, if you would like to stay there.
Please click here for more information about the accommodation offered by the Viljandi Folk Music Festival.