Viljandi Folk Music Festival design competition had a record-breaking number of entries
After several years of break, Viljandi Folk Music Festival, celebrating its 30th birthday in the upcoming summer, organized once again a design competition which received a record-breaking number of entries with 69 posters from 50 artists.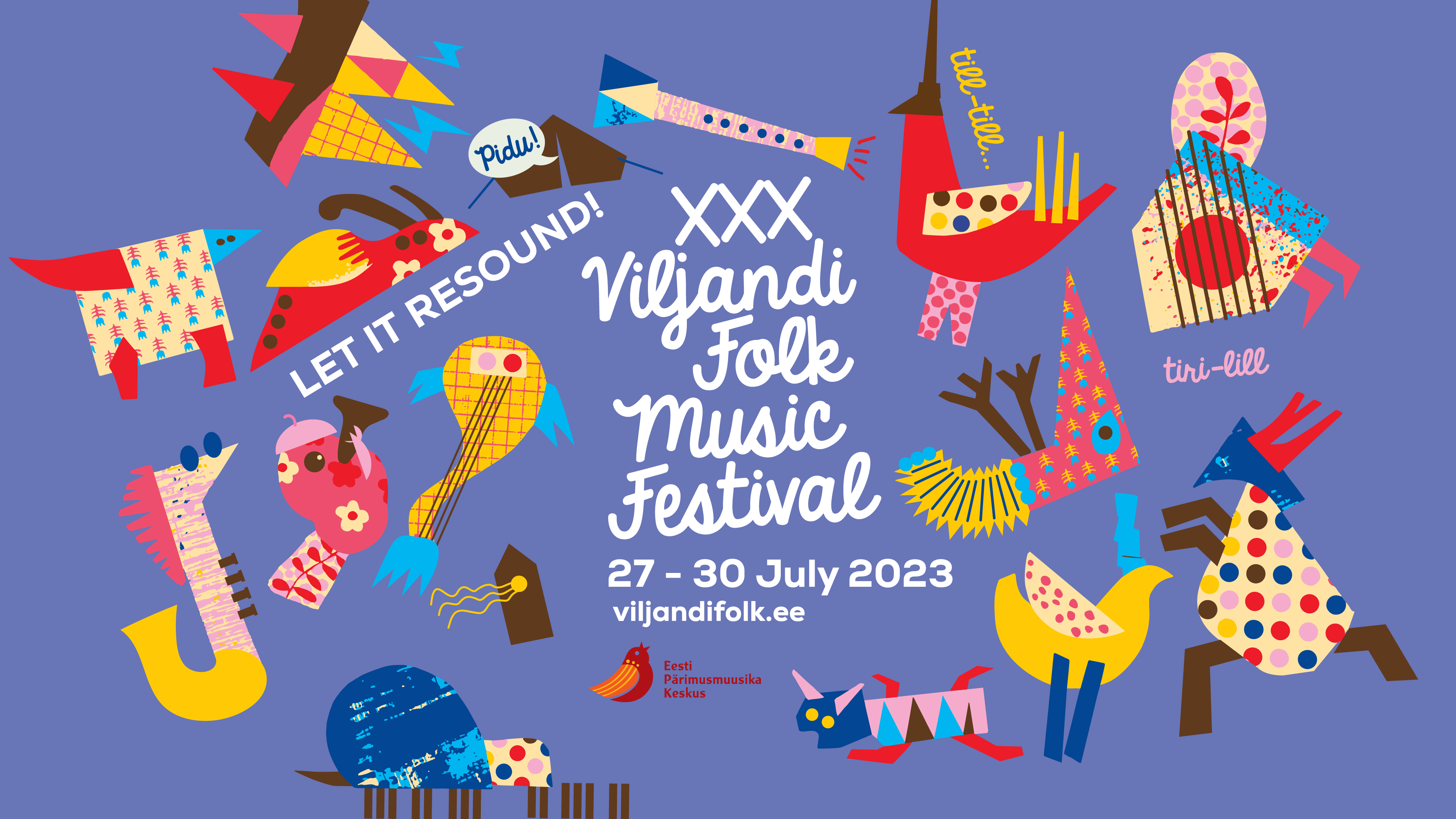 XXX Viljandi Folk Music Festival which takes place on 27th–30th July 2023, is dedicated to cheerful celebration, party traditions and hope for a brighter future. The theme of the festival is "Let It Resound!"

Kristi Kangilaski, jury member of the design competition and town artist of Viljandi, said that the designers had to tick all the boxes with their works. "It is an important birthday, which must be visible somehow. It's a party, there's the theme "Let it resound! Now, how do you put all that on a poster?" she said. It was clear that designers and illustrators had access to good design software. "In a way it's good, because the works are professional and it's easier for the festival to use them. On the other hand, it creates a certain tendency towards more and more similar visuals in general," Kangilaski pointed out.

The winning entry of the XXX Viljandi Folk Music Festival design competition was created by Kaia Rähn. The second and the third prize were shared by Lii Ranniku and Janno Preesalu.


According to Kristi Kangilaski, there was a simple reason why the top three stood out from the rest. "The purpose of a poster is to catch the eye. You look from across the field full of information, and there's something that grabs your attention. That was their strength, they managed to stand out," Kangilaski explained.

In addition to Kristi Kangilaski, the jury included festival designer Triin Amur and members of the festival team.

Similarly to the design competition, 50 artists who wish to perform in the festival's main programme, have sent their vision to the call for musical ideas. All the submitted ideas will be reviewed by the festival programme team by the end of November.

Pass sales for XXX Viljandi Folk Music Festival starts on December 1st, at 10 am. By then the first artists on the lineup will be announced as well.