Viljandi Folk Music Festival announces first foreign artists
First confirmed names for XXX Viljandi Folk Music Festival are Flook from Ireland and Le Diable à Cinq from Quebec, Canada.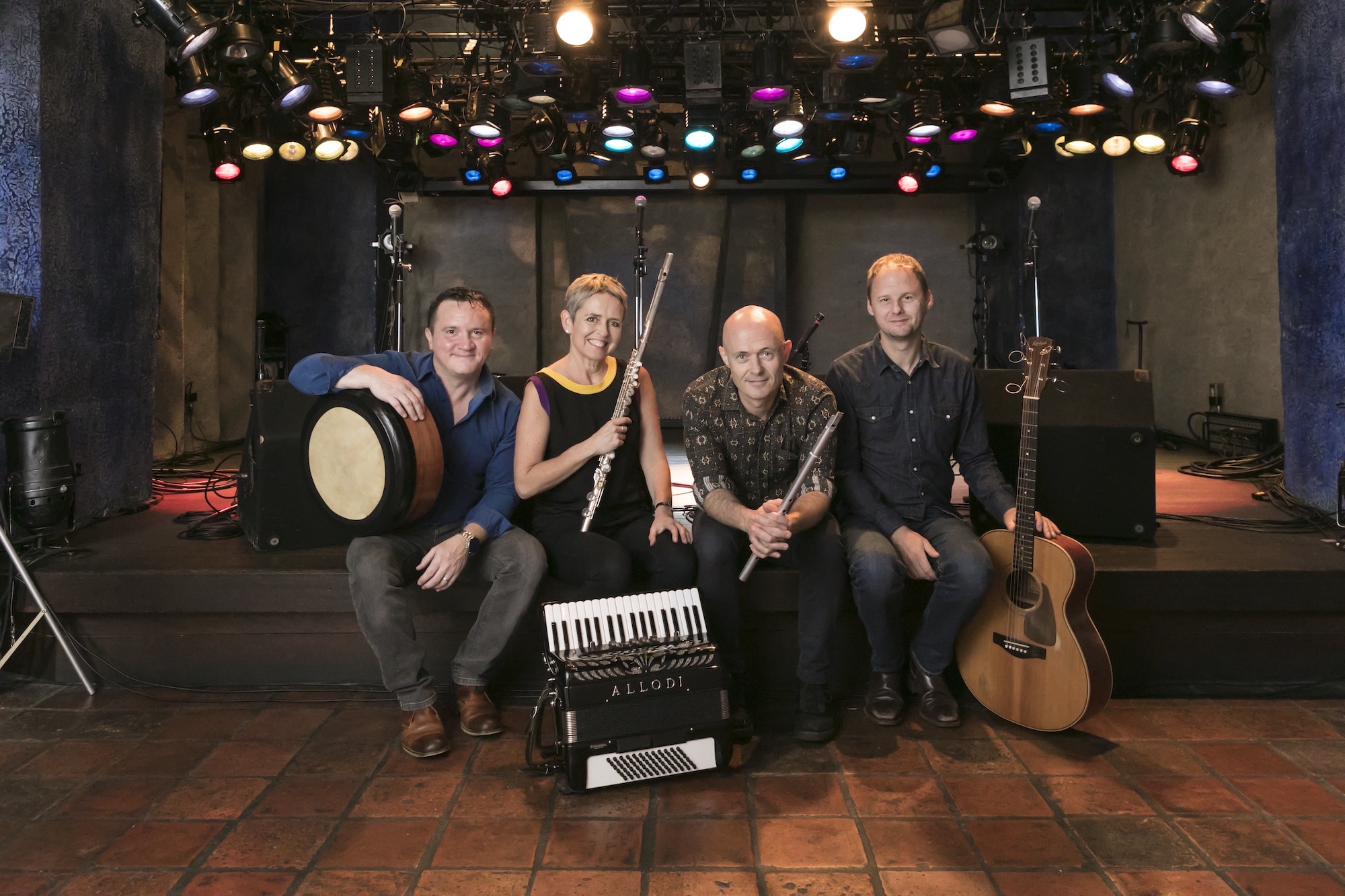 Flook have played at Viljandi Folk Music Festival before, in 2008, after which the band took a long break, the members went their separate ways, followed their hearts and had kids. Now, in response to public demand, the legendary Flook is back in the spotlight. In 2019 they released their most recent album Ancora, their first record in 14 years.

With the flutes and whistles of Brian Finnegan and Sarah Allen, the guitar of Ed Boyd and the bodhran of John Joe Kelly, this iconic band weaves and spins traditionally rooted tunes into an enthralling sound – with agile but tight rhythms and virtuoso improvisation. Flook possesses a rare blend of fiery technical brilliance, delicate ensemble interaction and a bold, adventurous musical imagination.

Tarmo Noormaa, the programme manager of Viljandi Folk Music Festival, recalls that it was delightful to have Flook in Estonia, back in 2008. "They are one of the most influential Celtic bands that have ever played at our festival. Their pure and vibrant music fits perfectly with the theme of our jubilee festival and since they have re-grouped, we decided to invite them back. I remember that after the concert in 2008 many Estonian musicians were absolutely in awe of their playing skills, especially the flutes, and in the following years you could really hear the influences of their style among Estonians artists," said Noormaa.

The second confirmed group, Le Diable à Cinq, comes from Canada, from the French speaking province of Quebec. These Multi-instrumentalists – three brothers, their cousin and a friend – are like five vigorous devils, united in exuberant and catchy music.

Le Diable à Cinq, who have quickly made a name for themselves on a local scene, are ardent advocates of French language and the culture of Quebec. They have won many music awards. "They are great at communicating with the audience and they play traditional dance music of Quebec. It's very upbeat, a real party band, a perfect match for our birthday line-up," said the programme manager.