28th Viljandi Folk Music Festival was kicked off today

This year Viljandi Folk Music Festival offers a programme full of opportunities to enjoy and dance until Sunday midnight. The topic of the festival is "In harmony".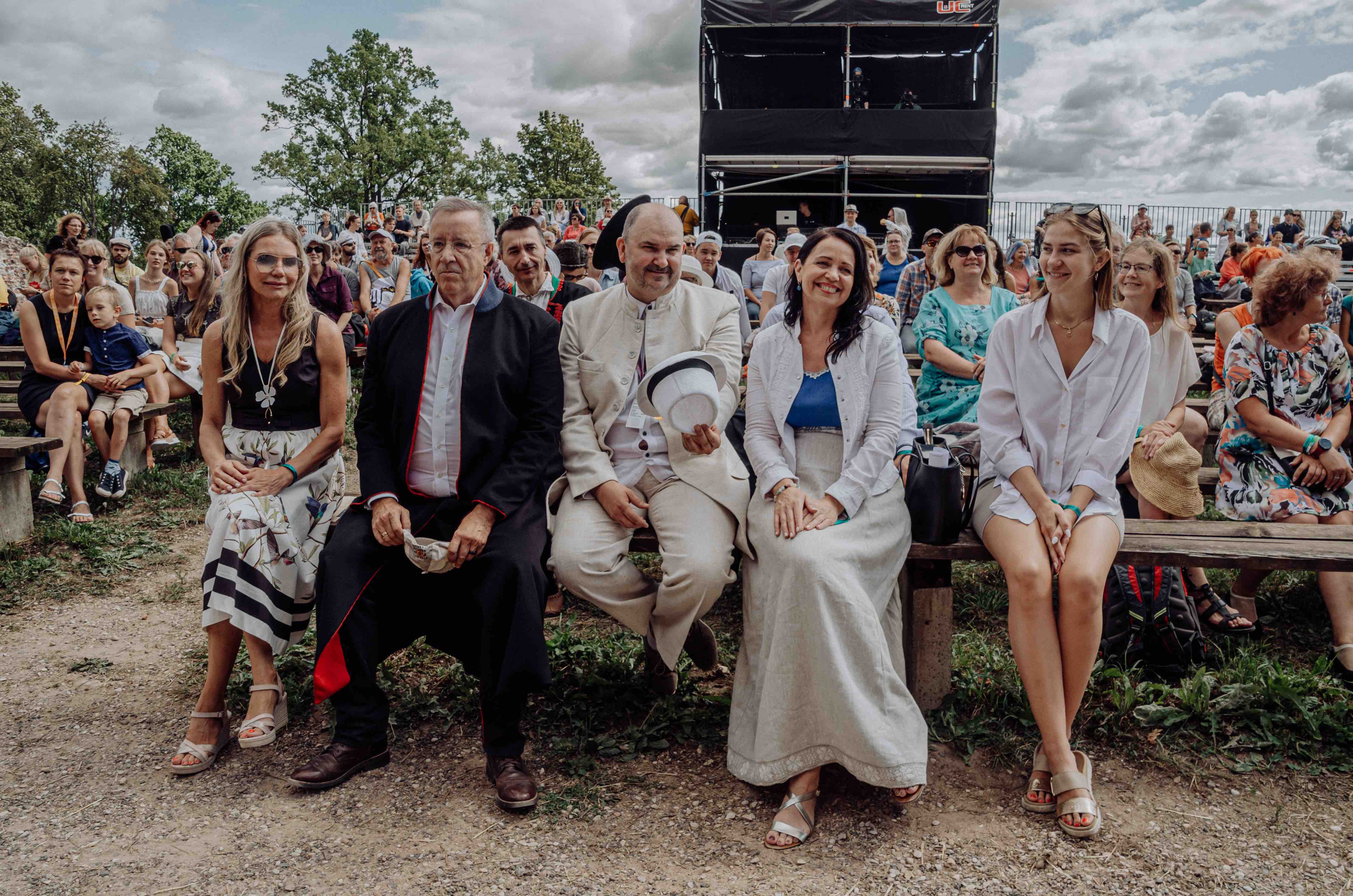 "In harmony means unity, cooperation and support of each other," says the head of the festival, Ando Kiviberg. "Last year we had to skip the festival and the more eager we are to offer something now to touch the souls of the audience - to enjoy being together and the happiness that music brings us," he comments.
A long time festival visitor, president Toomas Hendrik Ilves emphasized two aspects regarding this year's festival theme. "How was traditional music born? It does not happen in isolation," sayd president Ilves in his opening speech. "Just as big trees are born from seeds and need birds to spread the seeds, so does national culture need harmony to be fertilized and to last." Both Ilves and Kiviberg encouraged the audience to take responsibility and recommended everybody to vaccinate themselves. Festival visitors, as well as everybody else can get vaccinated in the mobile vaccination bus at Viljandi Vabaduse square.
Minister of Culture, Anneli Ott thanked all traditional musicians and teachers of this field, who lead us to our roots and give strength to us as people. The opening ceremony ended with handing over the traditional key of the city, during which the mayor of Viljandi, Madis Timpson, compared the city to the festival guests: friendly, open minded and respectful to each other.
At the opening ceremony at Kaevumäe stage, the winner of the national traditional music competition for kids, Mihkel Sildoja, winners of competition for youth traditional music bands, Mann and Juula and Kirekind performed. In addition, musical atmosphere was created by the young artists from ETHNO camp, Duo Ruut, Lauri Õunapuu, duo Kaisa Kuslapuu and Karl Laanekask, as well as traditional music students of Eller music school together with Arno Tamm. Greetings from abroad were added by Mads Hansens Kapel from Denmark.
During four festival days, 53 concerts take place. In addition, the audience can enjoy concerts of Green stage, Dance house, children's area, participate in workshops and end the festival days at afterpartys with DJ-s at Kuusemäe (a small area of fir trees just behind the Traditional Music Centre).
A new part of the workshops is traditional dancing at 10 o'clock in the morning on the beach of Viljandi lake. Traditional workshops include morning men's and women's singing, as well instrument playing and singing and playing workshop for the entire family.