Next wave of artists and the lineup by days is announced
The new set of artists, who will perform on 25t-28th July in Viljandi, feature Tibetan mantra singer Drukmo Gyal Dakini and also groups of Estonian artists who will come together specially for the festival: Lepaseree with a percussionist Reigo Ahven; Mari Kalkun with Old Town Educational College String Orchestra and the conductor Rasmus Puur; Indrek Koff and Katariin Raska.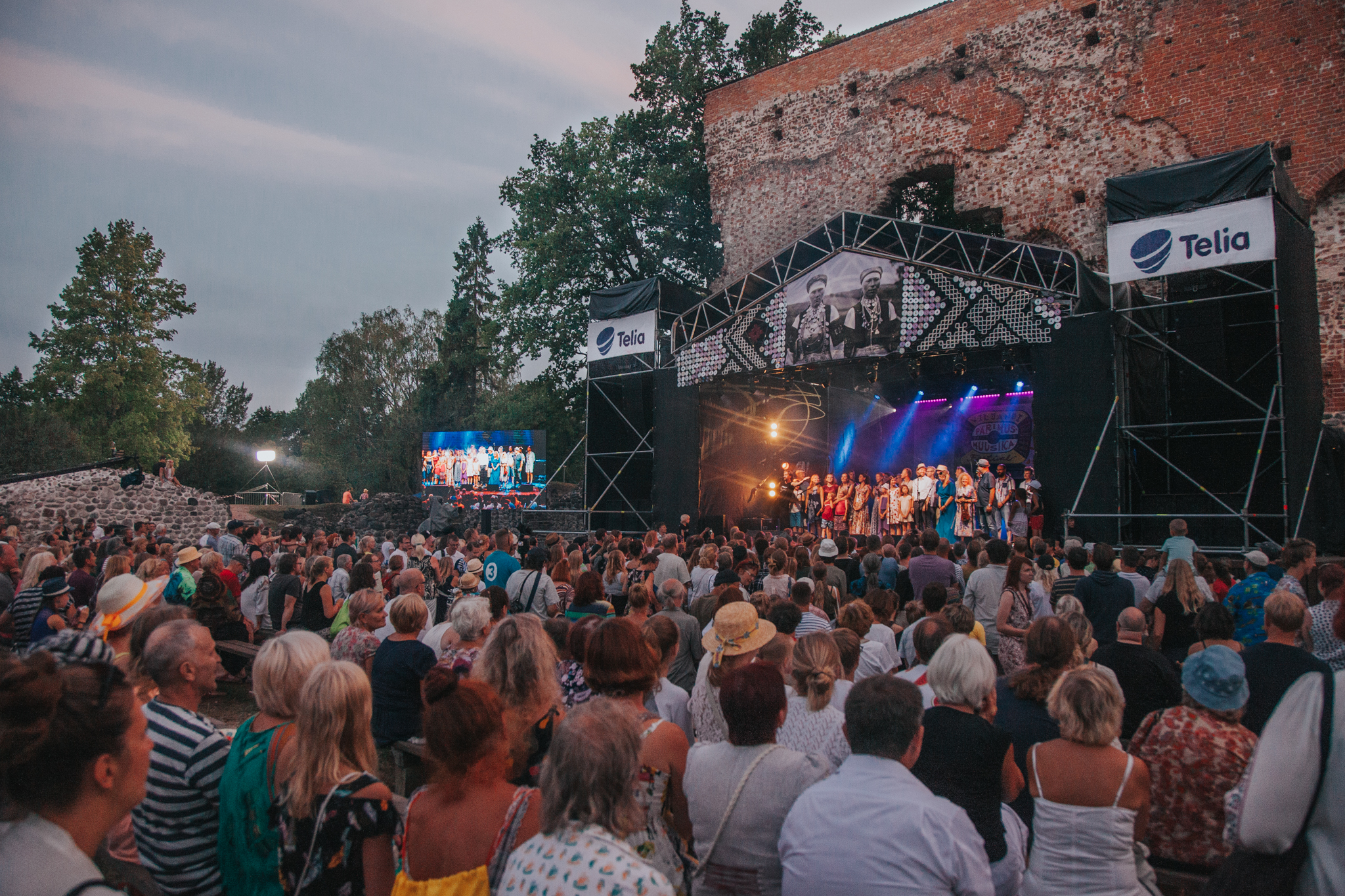 From today, the lineup information by days is available on the website of Viljandi Folk Music Festival, so everyone can decide whether to come for the whole festival or for couple of days.

The programme manager Tarmo Noormaa recommends the concert of Lepaseree and Reigo Ahven on Thursday, 25th July for on the Kirsimäe stage. They will come together exclusively for this year's festival. "The sharp-sighted amongst us will notice that it is essentially the same group as Vägilased, one of the most legendary Estonian folk bands. Old friends have invited along the renowned rhythm wizard Reigo Ahven," Noormaa says, "Reigo Ahven changes the sound of the band considerably - we really recommend this concert."

Mari Kalkun has performed at the festival both as a solo artist and in different groups. This year, she will surprise the audience on the 27th of July, when performing with a whole orchestra on the Kaevumäe stage. "Young and talented conductor Rasmus Puur has made special arrangements for Mari's songs and it will be all brought to audience together with Old Town Educational College String Orchestra. It will definitely be one of the highlights of this year's festival," comments Noormaa.

Drukmo Gyal Dakini, who will perform in the hall of Traditional Music Center on Friday and on Sunday, is a Tibetan mantra singer and a yogini who comes from an old and powerful family of jogys. "Both Tibetan mantras and Estonian runo songs are part of an ancient survival strategy and carry similar values, " Noormaa explains, "She's a very inspirational example of how the aspects of traditional culture can be practical in a modern everyday life."

Another interesting newcomer is a duo of writer-translator Indrek Koff and Jew's harp and bagpipe player Katariin Raska. They have nicked stories and tunes from at least ten different peoples and want to share them with everyone now: a trouble shared is a trouble halved, as we know.

Other new names featured in the lineup are Juhan Uppin, the winner of the first nationwide competition of folk musicians "Vabariigi Pillimees", Naised Köögis, Black Bread Gone Mad, Väikeste Lõõtspillide Ühing, Untsakad, Päri Päri, Angus, Mäeotsa Kapell and Ando & friends. More exciting additions to the programme are yet to come.