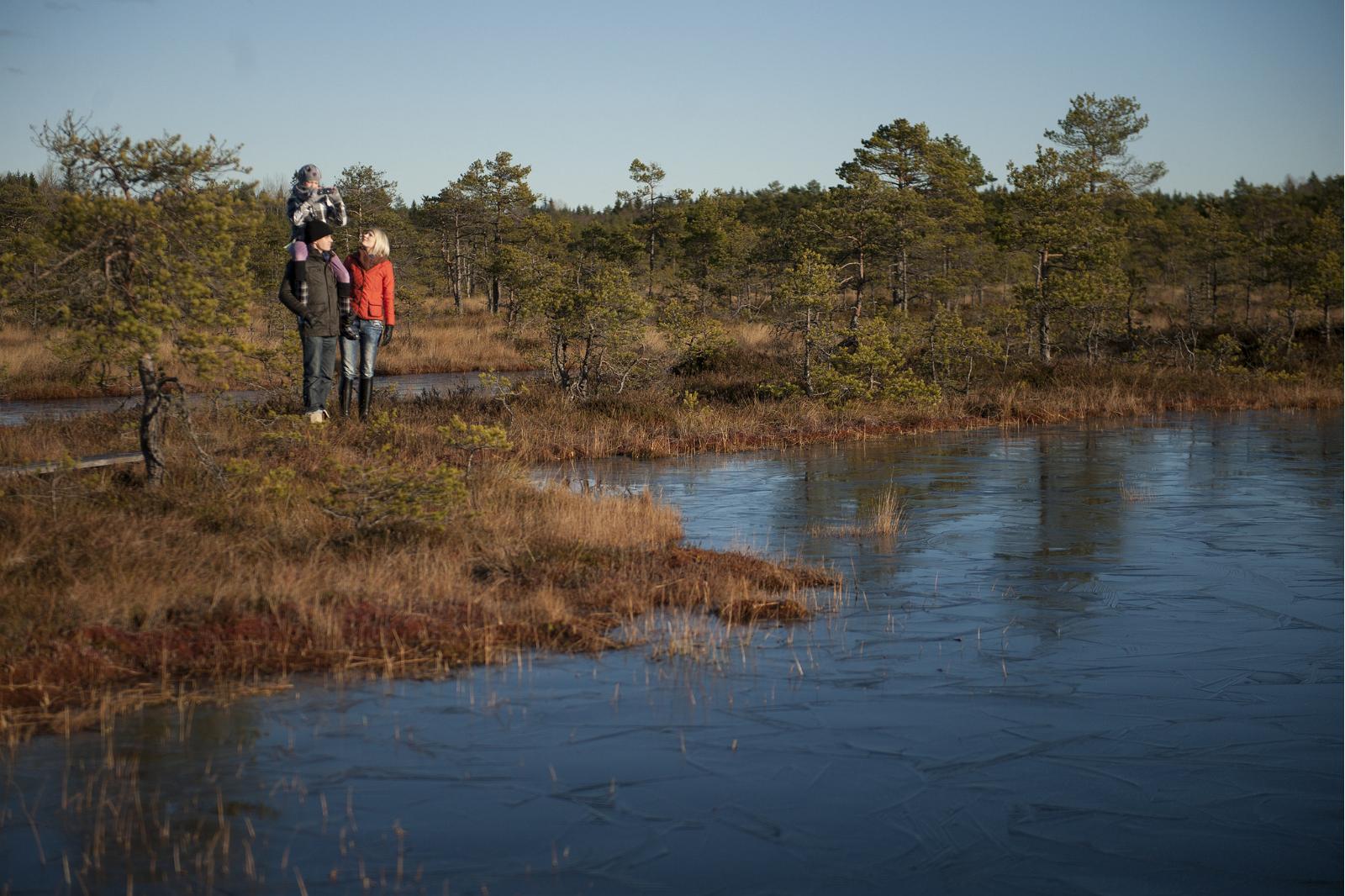 The network of rivers at Soomaa offers different routes for every type of adventurer ranging from a 40-minute evening beaver watching trip to five-day expeditions through Soomaa. You'll see several ancient farm lands and hiking trails along the way. Come and learn the simplest canoe and kayak paddling techniques, rent professional hiking canoes, single kayaks and everything else you need for your trip. The people at Karuskose can help you with logistics, route planning and everything else for longer trips. Try the smoke sauna, stay in the cabins and eat at the Red List restaurant at the centre of Soomaa National Park.

Hike in the marshlands of Soomaa
40km from Viljandi towards Suure-Jaani.
Estonian nature is on display in all its untouched beauty in Soomaa national park. Hüpassaare nature trail is 4,4km long and goes through Kuresoo marsh which is one of the biggest and most beautiful in Soomaa.



Soomaa.com
Canoe trips, canoe rentals, beaver safari, bog hikes, night walks. Come alone or with people, hike on your own or with a guide for a few hours or a few days. Soomaa.com which operates in Pärnu and Viljandi County can help you find the right adventure for you.